Sorry for being absent the last couple days. I'm in NJ and internet access has been limited. Anyways, I don't think it's any surprise that I love twine and honestly, I probably couldn't live without it. It's my best friend when it comes to gift wrapping and decorations. Along with being easy to find in various colors, it's versatile in it's use and look. You can use twine for anything from simple ties to tablecloths..no joke. Who would have thought something as straightforward as twine being made of simply string can be elegant and charming.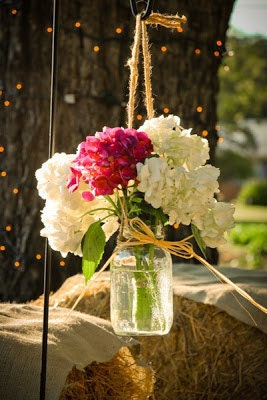 But it can and since it's Spring, flowers are in full bloom. Why not pick up a new hobby and start gardening? You can become your own florist. Flowers are easy to grow and just as easy to look at. Throw on some twine to balance out the beauty of the flowers with the roughness of the twine. When put together, they create a more ornate composite. It brings a sense of peace to the overall design.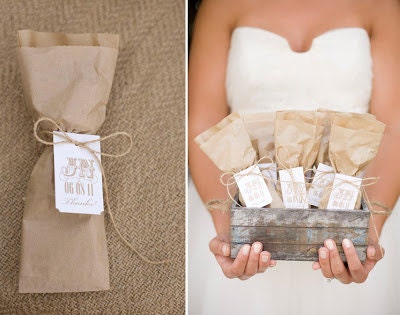 If you're familiar with this blog, you'll know how much I utilize twine in wrapping. They can wrap anything from boxes to bags. Using twine as opposed to a more polished ribbon is a choice. It all depends on the look and meaning. When I think ribbon, I automatically think cheap birthday and party strings. This is the main reason I try to stay away from them. When I think twine, I think of beach and relaxation. When used with something related to weddings, it sets a different tone as opposed to ribbons. It all depends on what you're feeling and the mood you want to create.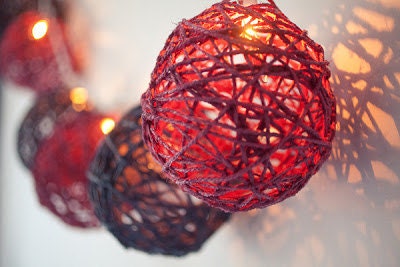 Twine can be a great accent for embellishing and decorating. They can easily turn any boring light fixure into a something a lot prettier. Twine ball light garlands aren't that difficult to make, but do take quite a bit of time and patience. But the results are well worth it, especially when used with various shades and tones of the same twine. Combine this with the shadows from the light and your walls will be a majestic palace.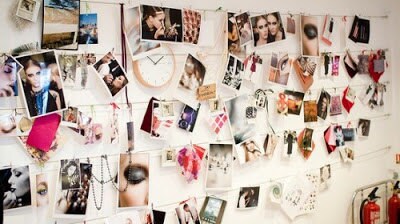 Even though twine is just string, it's strong and durable enough to withstand a little weight. I love hanging pictures on my wall but don't like damaging my walls with screws. I currently tape my pictures up, but it's static and dull. When using twine as something similar to a clothesline, it can add dimension and movement to enhance the feeling of your space.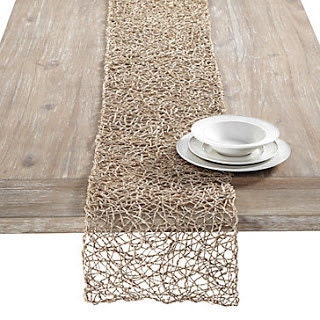 Twine can be used to create anything, including table decor. As seen above, using a twine table piece can brighten up a rather dull and colorless table. Seems weird how a colorless twine can add color to an object. For me, the twine creates a texture that contrasts the table's texture. This automatically draws attention to itself, thus resulting in a defined focal point, thus creating "color."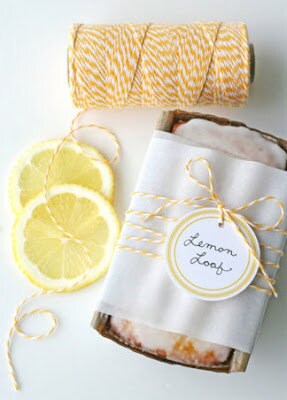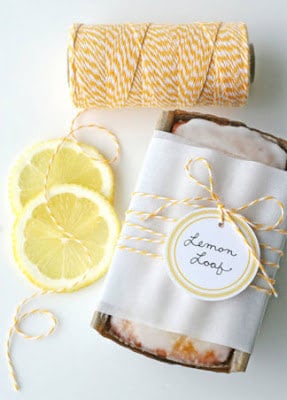 Using twines of various colors can be handy when creating something more refined. Color coordination is key to making your packages stand out and come alive. It makes it look like you're thinking about what you are doing rather than just throwing something together. So pick up some twine in as many colors possible and stash them away. You'll never know when they may come in handy!